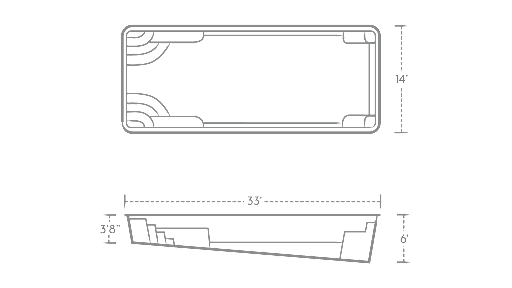 Goliath
A Pool For Your Growing Family
The Goliath serves up plenty of extra swim space to match your family's big appetite for fun! This large fiberglass pool's clean, modern lines make it big on style, too. Take a minimalist approach and have Goliath anchor your outdoor living space with a sparkling sheet of blue, or riff on Goliath's expanse with a wet deck, cascading spa, Roman fountains, or other luxurious add-on features!
View Gallery
Available Sizes
Goliath
14' x 33' 6'
16' x 33' 6'
16' x 37' 6'4"
16' x 41' 6'8"
Built-in safety features make this pool a winner.
This big pool has something for everyone.
Count on giant-sized fun for all ages with a Goliath fiberglass pool.
Goliath
Goliath
Goliath
Goliath
Let's look at the details that make Goliath so well-loved.
Ample room to exercise, play, and relax.
The Goliath is perfect for doing laps and staying in shape. Stairs and seating ledges are strategically placed, to create an open swim lane right down the center of the pool.
Dual corner entry steps with benches in the shallow end.
Two sets of curved entry steps grace Goliath's shallow-end corners. With additional benches extending out from the stairs, there's plenty of room to sit back, relax, and socialize.
Two swim-out benches in the deep end.
Swim-out ledges are great in spots like deep-end corners. Without taking up much surface area, they let swimmers ease into the deep water and provide safe places to sit and rest.
Non-skid surface extends throughout the pool.
Every part of the pool—floor, stairs, and benches—is finished with our exclusive gel coat surface texture. It's a non-skid surface, so swimmers of all ages can get in and out of the pool safely. Plus it's easy on bare feet, pets' paws, and swimsuits!
Ready for auto-cover installation.
Automatic safety covers are a fabulous choice for in-ground fiberglass pool owners. They ensure that no one can enter the pool without your knowledge, and assist in lowering your maintenance costs and responsibilities by helping keep your pool clean.
The Goliath comes in six sizes. The figures below are listed starting from smallest to largest, showing the outside dimensions (O.D), inside dimensions (I.D.), and the number of gallons of water required to fill each pool model.
O.D. 14' x 33'  6" | I.D. 13'11" x 32' | 11,718 gallons
O.D. 16' x 33'  6' | I.D. 14'11" x 32' 6" | 15,300 gallons
O.D. 16' x 37'  6'4" | I.D. 14'11" x 36' 6'4" | 17,500 gallons
O.D. 16' x 41'  6'8" | I.D 14'11" x 40' 6'8" | 19,700 gallons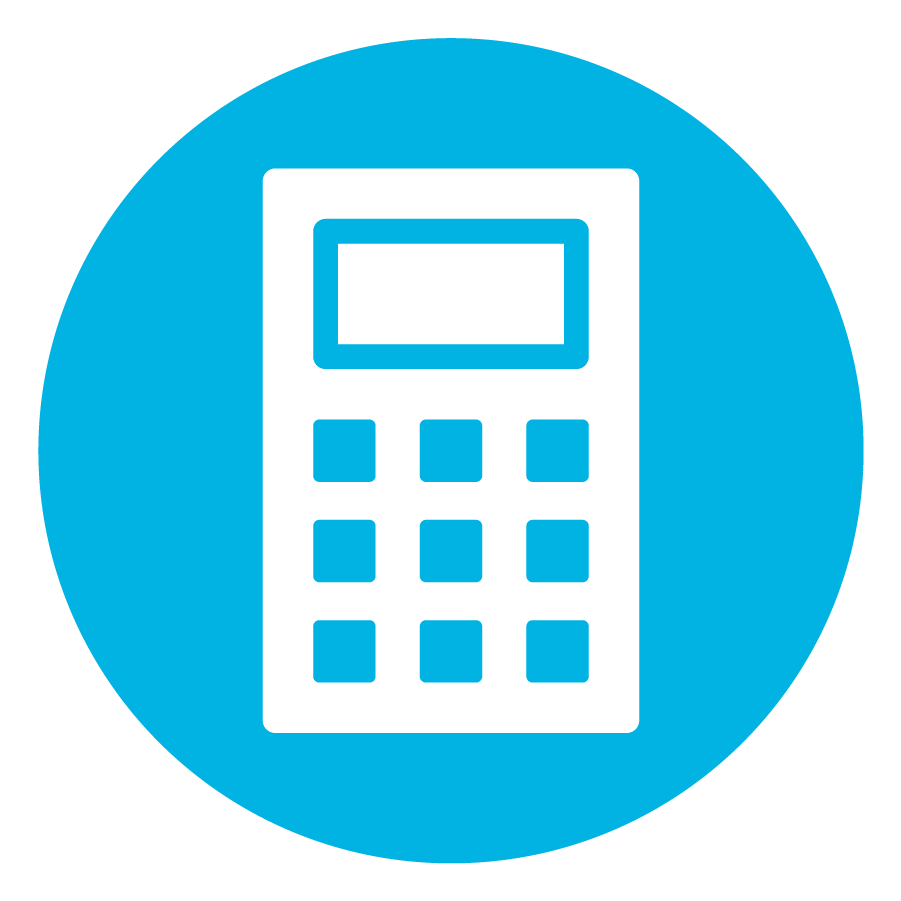 How much does a Goliath inground pool cost?
Fiberglass inground pool costs will vary based on a number of factors, including where you live and how accessible your yard is. You'll need to contact a Thursday Pools dealer near you for an estimate. But for a ballpark estimate, plan on about $1500 per foot of pool length, installed. To get an idea of the costs for your own inground pool project, use our handy Pool Cost Calculator.
Pool Cost Calculator
Goliath Videos
360° Video Help
Optional Innovations
Lucky 7 Skimmer®
The Lucky 7 Skimmer is the first skimmer in the fiberglass industry specifically designed for fiberglass pools. Manufactured with a 7-degree angle and mounting plate,…
Learn More
Geo-Anchor Pool Wall® for Fiberglass Pools
While some may classify our Geo-Anchor Pool Wall® as a fiberglass pool accessory, it's far more than that, and it's only available from Thursday Pools!…
Learn More
Available Colors
Caribbean Sparkle
Maya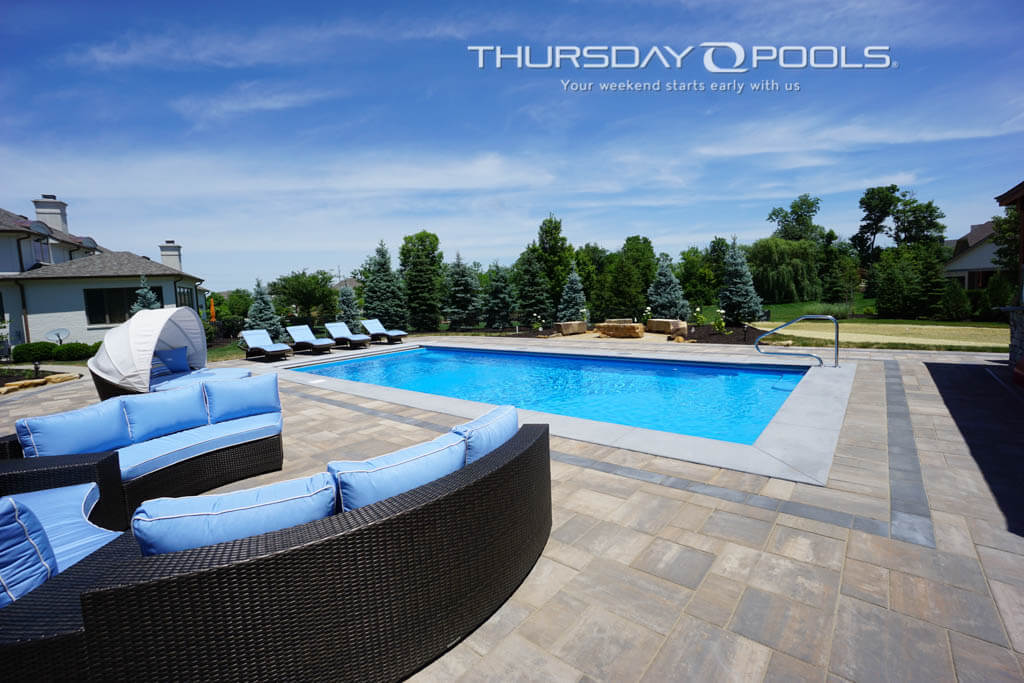 California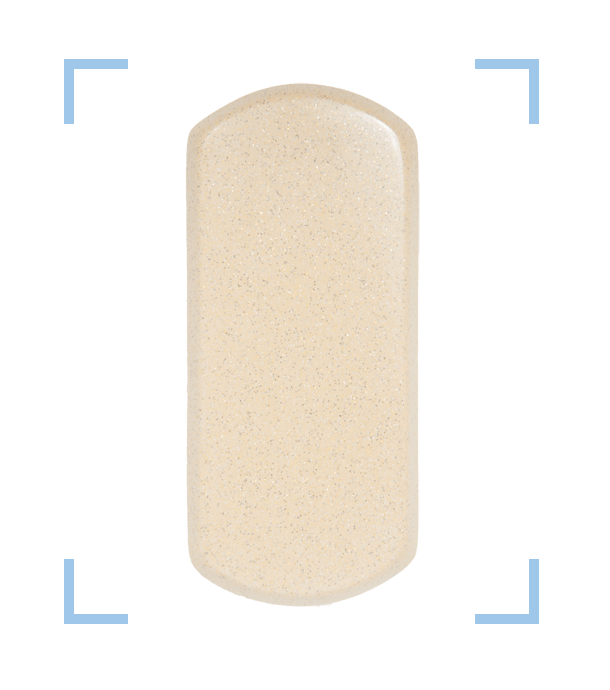 Sandstone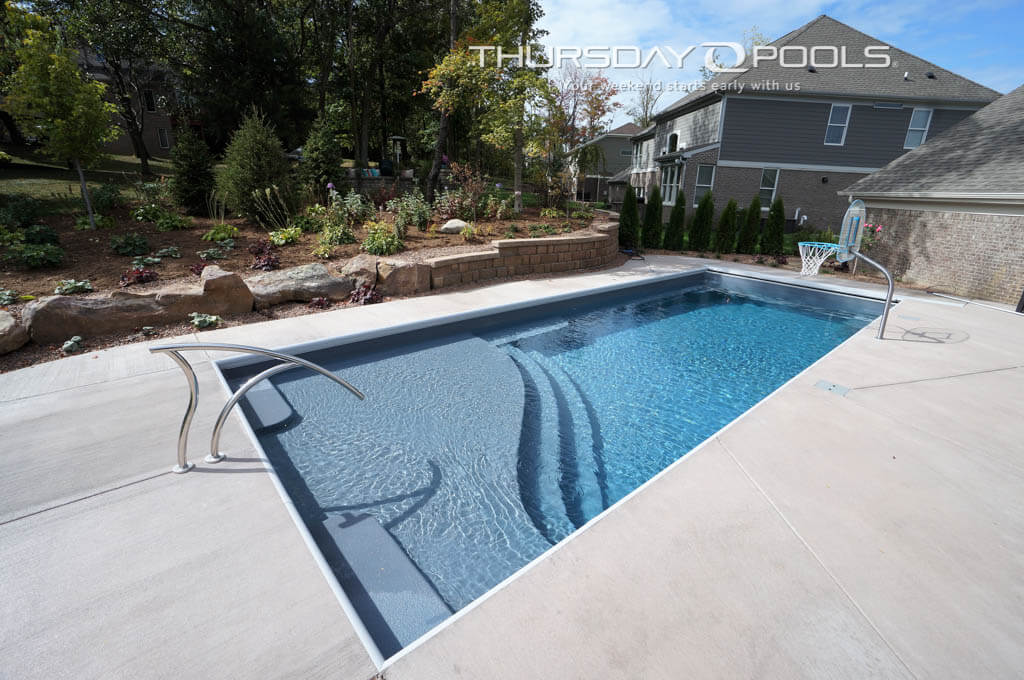 Diamond
Pearl
The final finished product may vary from the color samples on this page.
Get An Estimate
Thursday Pools works through a dealer network. Once you have submitted your inquiry, Thursday Pools will work diligently to have an Independent Dealer contact you in a timely manner and provide the information you have requested.