The 2022-2023 Idea Book
INSPIRATION STARTS RIGHT HERE.
---
Inspiration can come from anywhere. Pull pages from our latest Pool Idea Book to set the stage for your life's remarkable moments. Before you take the plunge into pool purchase, test the waters with pool designs, accessories, and landscaping ideas that enhance your lifestyle. The possibilities are just a click away! Download the eBook today.
Get Yours Now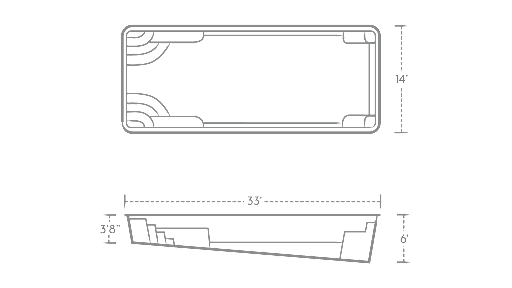 BIG FUN IN MORE DIMENSIONS
THE SAME GREAT GOLIATH FEATURES, NOW IN A SLIMMER FOOTPRINT.
---
With a wide-open and spacious swim area, dual corner non-skid steps complete with bench seating, and a pair of deep-end swim-out ledges, Goliath has always been a popular fiberglass pool design. We're bringing more big fun to backyards of all shapes and sizes with TWO NEW SIZES  that are NOW available! There's a third on the way for December too.
Learn More
Talk About Making A Splash!
Pool Designs
---
Our most popular model has five sizes! Whether you're cooling down after a long hot day, looking for a quiet place to escape to with a book or looking for a little fun in the sun, the Aspen is where it's at.
Innovations
---
What's new and exciting? If Thursday Pools is known for one thing, it's innovation. From one-of-a-kind construction advances to exciting and exclusive features like our patented walk-in beach entry, remember, you heard it here, first.
Featured Article
---
Fiberglass Pool Lovers who Enjoy a Good Sun Daze, this Sun Day is for You. The Sandersons like many families decided to get a pool, and while exploring the many fiberglass pool designs that Thursday Pools has to offer, they landed on the freeform Sun Day fiberglass pool design.
A FIBERGLASS POOL MANUFACTURER MAKING MEMORABLE MOMENTS
---
Thursday Pools started in 2010 with one man's inspiration to build a better inground pool from fiberglass. Today, our 150,000 square-foot high-efficiency, green climate-controlled manufacturing facility rests on 100 acres in Fortville, Indiana, where we make artfully crafted, durable fiberglass pools and innovative products that empower our customers to make a lifetime of remarkable moments with their family and friends.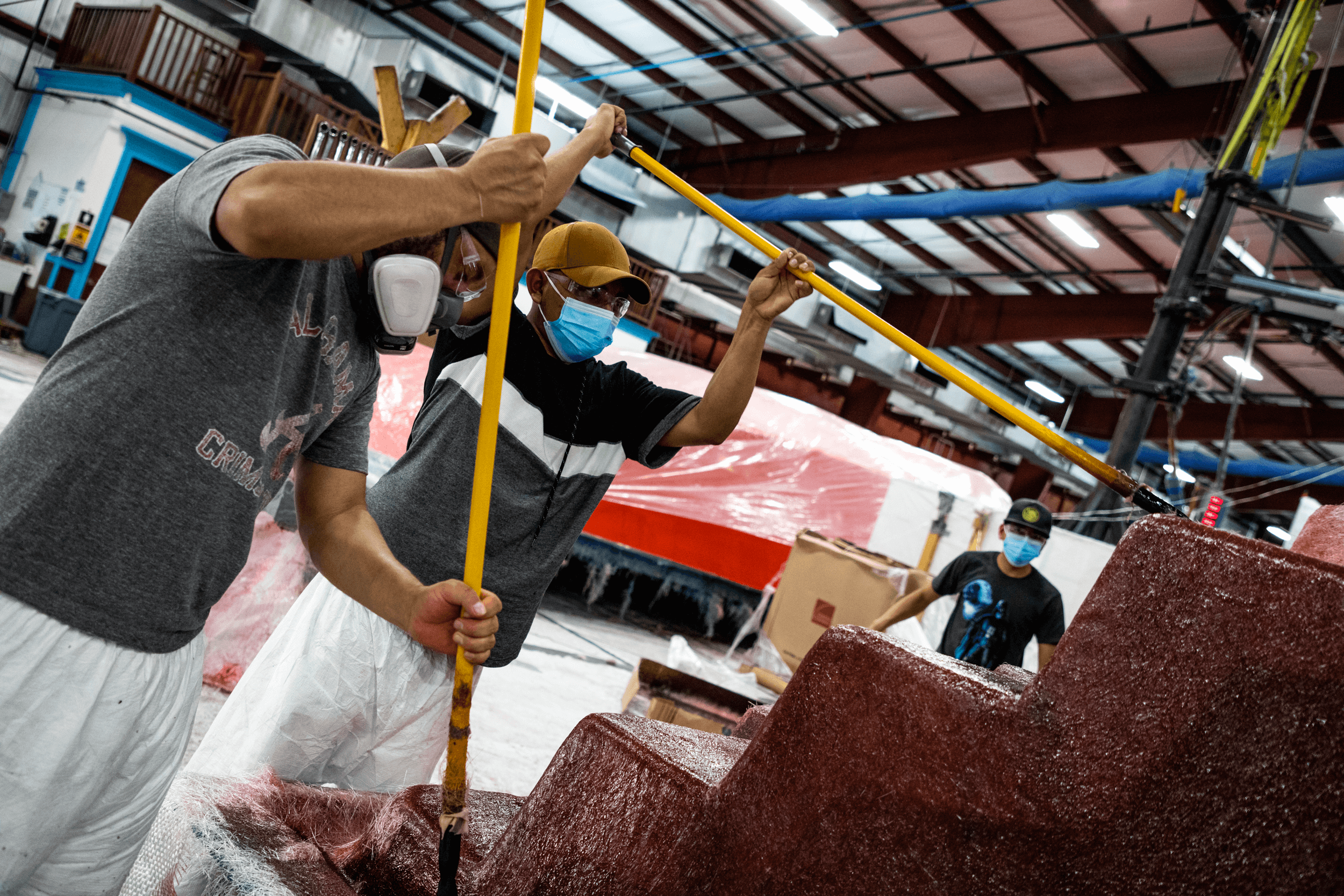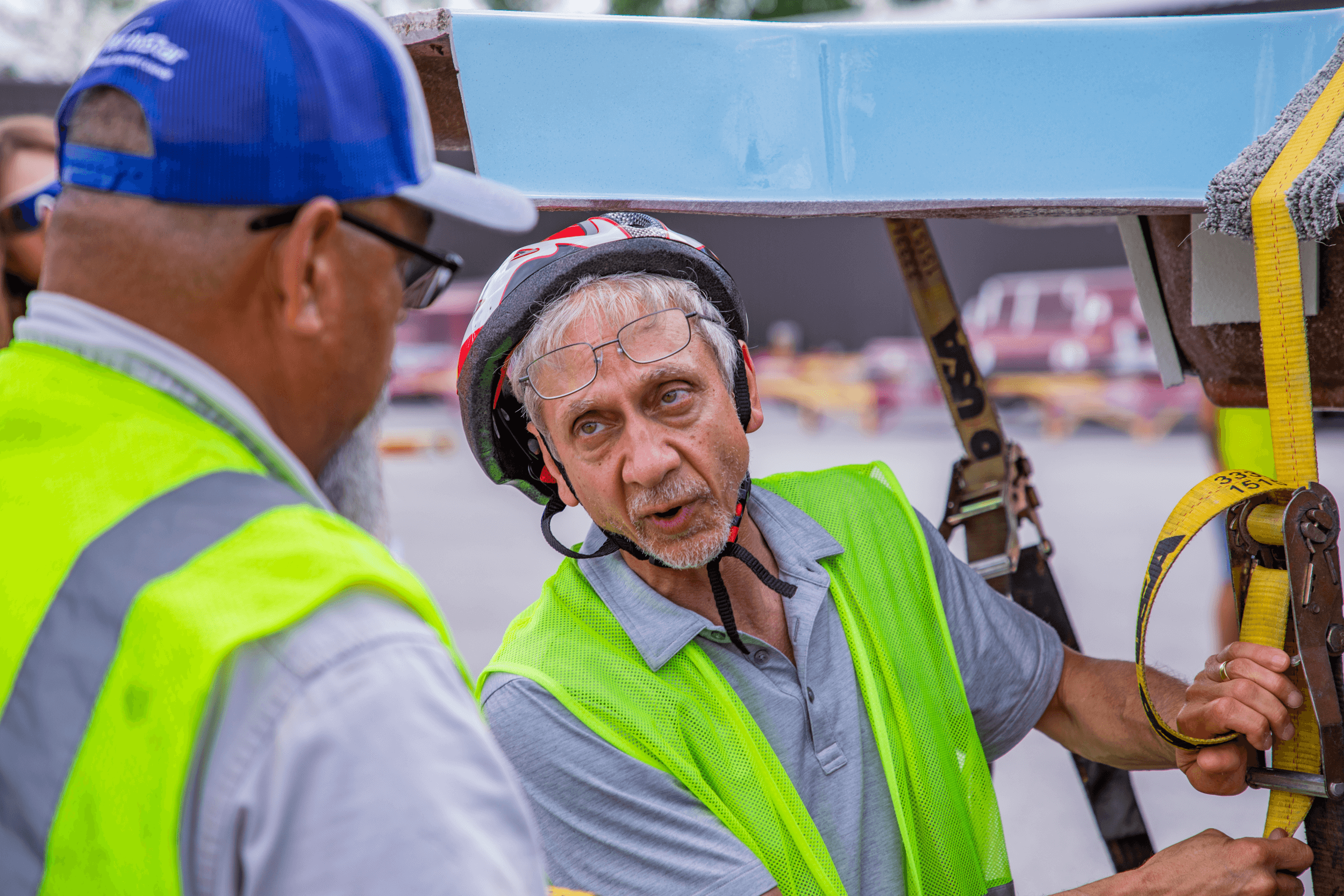 Thursday, of course, and your inground fiberglass pool getaway starts here and now!
Our story begins 35 years ago in Fortville, Indiana. Where better to explore all that an inground fiberglass pool can be than way out here in the middle of somewhere?  We looked at what fiberglass inground pools used to be, we looked at the kinds of places that folks around here wanted to escape to, and we decided to bring the best of the rest of the world back home again to Indiana. And put it into every pool we make.
Learn More
Are you the best of the best? Get in with us at Thursday Pools. The temp is perfect!
We're always looking for quality pool dealers and inground pool companies to become part of the Thursday Pools family and friends network. If you share our passion for innovation, hard work and serving your customers with the one-of-a-kind pools they want and need, then we invite you to join us. Click below for a dealer packet and more information.
Learn More
Everybody's Into Our Pools!
Click here to see our 360 ° videos!